Mitsubishi Model Comparison
MITSUBISHI
After being a successful Mitsubishi dealer for 30 years, since 1991 we have enjoyed looking after thousand of Mitsubishi customers, many of whom feel part of the family. My first assurance is this will always continue. We will always be looking after Mitsubishi customers in every way we can. Mitsubishi announced they were pulling of selling new cars in Europe, this has changed slightly, but for the whole of the U.K Mitsubishi no longer will import new cars. Apart from the sale of new cars its business as normal, no changes to parts deliveries, warranties, servicing plans, everything is the same we just can no longer sell new Mitsubishi vehicles.

As Hull Mitsubishi we have had to expand to meet the challenge of not being able to sell new Mitsubishi vehicles and are delighted to have been able to partner with three sensational manufacturers. We have of course had to change our name and Livingstone Motor Group seemed perfect! We are the same company, were in the same place, everything is the same we have just had a trading name change! We have always prided ourselves on being a main dealership that sill actually cares for our customers still, we are big enough to cope but small enough to care and help.
We will continue to specialise in used Mitsubishi's but did you know we also hold a range of other makes too.
We do plan to stock a wide range of vehicles and will always try source cars for anyone's specific needs.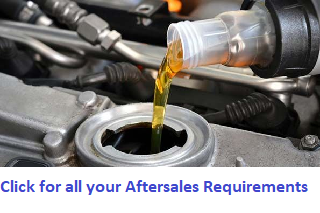 For the last 30 we have been an authorised Mitsubishi aftersales dealership and this sets to continue for many years to come, for any of your aftersales needs, whether it's a Mitsubishi or other make please let us look after it for you to book in please call us or book here.
Isuzu at Hull Mitsubishi / Livingstone Motor Group
Moving forwards were firstly delighted to be able to sell the new model Isuzu this is a sensational partnership as Isuzu holds many of the best features the L200 always have. We are fortunate to join the brand when they have a new model released which is dramatically improved from their previous model. It is built exceptionally well, you can comfortably drive on road and the D max is more than capable off road, has outstanding safety , performance and specification features that in our opinion is now the best in the country, they are sweeping up in many awards and this to only continue. With the withdrawal of Mitsubishi and Nissan from the pic up market we believe we can sell more Isuzu s than we have every sold L200s! I hope old and new customers will enjoy us showing you both the differences and the additional benefits of the brand new Isuzu.
Please have a look at the sensational new model Isuzu's we're sure you will be as impressed as we are.

SsangYong at Hull Mitsubishi / Livingstone Motor Group
In our view SsangYong are one of the next manufactures to really flourish, built in South Korea with Hyundai and Kia, SsangYong are set for great things. They are unrecognisable from previous years, this has been the car that has surprised us, in fact blown us away! The specification, built quality, value for money, styling and drive we must say is as good as if not better than the Mitsubishi. All backed with a class leading 7 year warranty, the SsangYong is backed up too! We know it is a manufacture that may not have been on your shopping list before, but it really should be now!
TIVOLI - ASX
The SsangYong Tivoli is a little smaller than the Mitsubishi ASX, is stylish, has a great level of specification but is a real winner on the road, it drives a dream!
We love the fact like the ASX it is higher than a standard car so comfort is maximised.
KORANDO - ECLIPSE
The Ssangyong Korando is similar in size to the Mitsubishi Eclipse, looks really good, drives even better and the specification compared to price is almost too good to believe.
We believe this car will suit a range of current customers, but is a great replacement for anyone who has and Eclipse or ASX or even possibly Outlander.Next year there's a full electric coming too.
REXTON - SHOGUN
We then have the sensational Rexton which is the towing dream!
The size of a Mitsubishi shogun and built like a car with a price tag much higher, the brand new model rexton is the jewel in the crown!
MUSSO - L200
SsangYong even do a pick up, built with comfort in mind the new SsangYong musso is the pick up of choice for the customer who wants all the pick up needs with lots of comfort.
All SsangYong's are backed with a 7 year / 150,000 mile warranty, hold their value well and have a full range of specifications to suit most customers needs. Don't just take our word for it see for yourself, the SsangYong's is a perfect replacement especially if you have a Mitsubishi Mirage / ASX / Eclipse cross or shogun!
Subaru at Hull Mitsubishi / Livingstone Motor Group
WATCH THIS SPACE FOR THE FULL SUBARU RANGE COMING SOON… ITS SET TO BE EXCITING
Our big message is whilst we may not be able to supply you a new Mitsubishi we now have three other brands available so we are sure to have a vehicle to suit your needs, just letr us show you! We will always look after customers old and new, our focus on Mitsubishi's will always be there and our promise to look after any Mitsubishi customer will never waiver. Have a look for anything, be it buying a new vehicle, used vehicle, service, MOT, warranty work or a simple service, we are here!